A Marijuana Lubricant That Gives You a 15-Minute Climax
Women, their partners, and in general, marijuana lovers of are in luck. Foria was born to satisfy their cannabic sensual desires, thanks to the imagination of Mathew Gerson and the 'Aphrodite Group' collective. It is a lubricant designed to delight females of all kinds.
A Marijuana Lubricant That Gives You a 15-Minute Climax
According to Gerson' definition, this is the "first personal lubricant with marijuana designed for female pleasure and to achieve natural, euphoric pleasure". It comes in a small bottle, like the best perfumes, and costs less than 86 dollars. Its uses and effects are more than interesting.
The idea was conceived in California by a group of medical marijuana patients and caregivers whose main objective was to ensure that cannabis access was offered in a high-quality, safe way. Furthermore, they have the mission to empower women to access pleasure and well-being through natural therapies.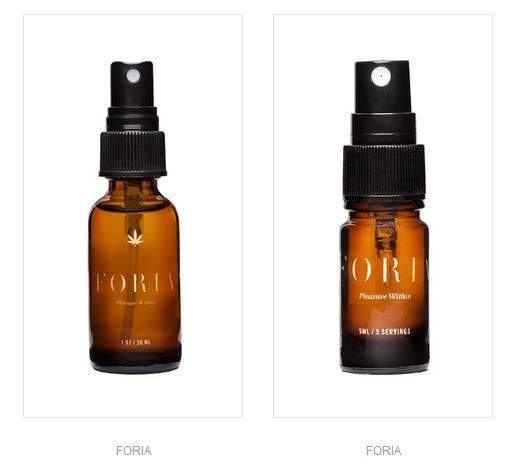 What's in it?
The gel–which is to be applied directly inside (if you know what I mean) –contains medicinal cannabis oil (with THC and cannabinoids) from marijuana grown in California. It is complemented with coconut oil, especially designed to give a pleasant fragrance and, above all, to prevent fungal infections. Besides, "It's delicious to eat," says Gerson.
According to its creators, it is 100% natural and free from chemicals, additives, sugars and gluten. It is edible, vegan-friendly, and its pH is low to care for the skin and maintain the your lady part's own healthy pH. The result? A viscous, smooth, slippery substance that will allow you to enjoy at least 15 minutes of continuous climax. Each spray contains 360 milligrams of THC, enough for 30 sessions.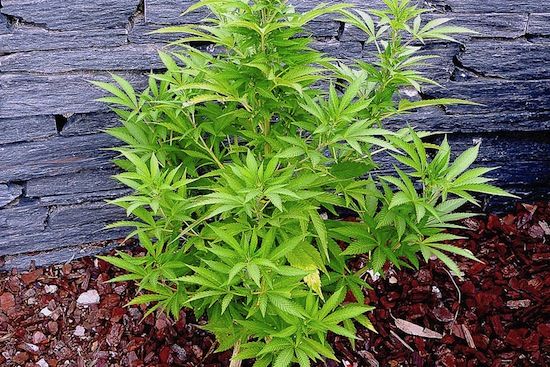 It is specifically designed for women because, according to its designer, "the tissue in and around your female private parts are very sensitive and super-absorbent, both internally and externally". As result, the product can penetrate without any barrier.
Relaxation and Pleasure without Pain
According to Gerson, the effects of the lubricant depend on the woman; especially, on how each woman responds to marijuana itself. However, he ensures that one of its main characteristics is that it is relaxing. It has been designed topromote natural lubrication, reduce pain and tension and create the necessary relaxation to fully enjoy any sensualexperience.
Gerson says that the sensations it causes in women have been tested by a group of over 100 volunteers who, after trying the product, say they feel more fulfilled, have more complete intimate relationships and have achieved pleasure in the most sensitive parts of their body.
"When they told me about it, I didn't believe it, but I decided to try it," says one of the women who tested the product in a video released by the manufacturer, in a true TV-shopping style. "Then I started to feel a special sensation throughout my whole body; it was great." Another woman said that she experienced pleasure for more than 15 minutes continuously, with the feeling increasing gradually.
Female testimony
She noticed that bad feelings – such as hatred and stress – disappeared to be replaced with an overwhelming desire for the moment to go on forever. Never before had she experienced so many climaxes in such a short period of time. "I'd never known anything like it," she states in the recording.
The explanation for this result is, according to the expert, that the sense of pleasure is prolonged and becomes increasingly strong, producing numerous, small pleasurable moments, building to one more intense, definitive climax.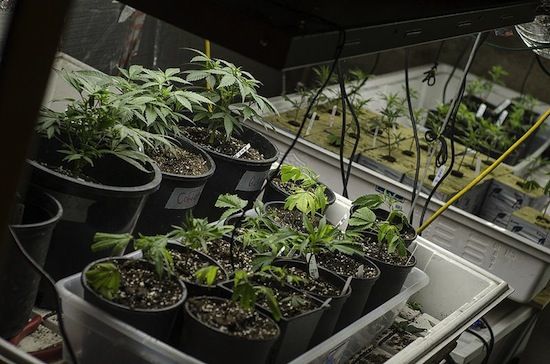 The product is inspired by the historical use of cannabis as an aphrodisiac. Foria could, therefore, be termed a therapeutic aphrodisiac substance, an assertion which is also supported by the latest scientific research highlighting how beneficial marijuana can be to health. "We believe that health and pleasure are naturally inseparable," says Gerson.
According to Matthew Gerson, the lubricant could be the solution to many relationship problems. He says thatmedicines, compounds and even all sorts of drugs are typically used to enhance female pleasure. "Doctors encourage it, while we offer something much more healthy and enjoyable," he says. However, at present, Foria is only available to medical marijuana patients in California. Everyone else will have to have a little patience.
Credit: Lamota.org
Source: http://earthweareone.com/a-marijuana-lubricant-that-gives-you-a-15-minute-climax/
Inspire others by sharing the link to this page on websites, Facebook or email!