How Two Women Are Trying To Make Sex Better For All Women
Heaven really does exist — and it comes in the form of a newly created hands-free vibrator.
"Eva" is a "hands-free, strap-free, non-intrusive couples' vibrator" that gives a woman the clitoral stimulation needed to reach orgasm during sex. The hands-free vibrator is the first venture for Dame Products, a company that creates "intimacy" products, started by Alexandra Fine and Janet Lieberman.
Fine and Lieberman designed the hands-free vibrator to fix what they've deemed the "pleasure gap." The "pleasure gap" comes from that fact that 70 percent of women need clitoral stimulation but often don't receive it during penetrative sex because, well, it's a bit awkward.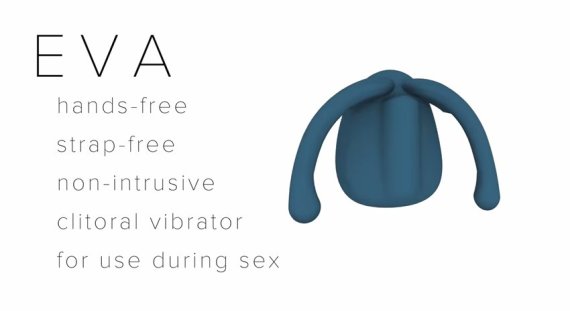 When it comes to heterosexual intercourse, women often don't get an equal opportunity to reach orgasm. Research shows that men are twice as likely to orgasmduring sex than women. Much of this can be attributed to the general cultural priority of men's pleasure over women's and our long history of ignoring female sexuality. So Lieberman and Fine decided to take matters into their own hands.
"If I want better sex toys, I better make them myself," Lieberman says in the video below.
Eva has two wings that fit under a woman's labia majora and keeps the vibrator directly over the clitoris, allowing a couple to have sex without the nuisance of holding a large vibrator. The wings are flexible so that Eva can fit a wide range of women's vaginas.
The hands-free vibrator also has three different speeds which Lieberman describes as ranging from "gentle to almost intimidating."
Lieberman and Fine have nearly quadrupled their initial Indiegogo goal of $50,000, raising $179,142 as of Oct. 28, only one week after launching the campaign.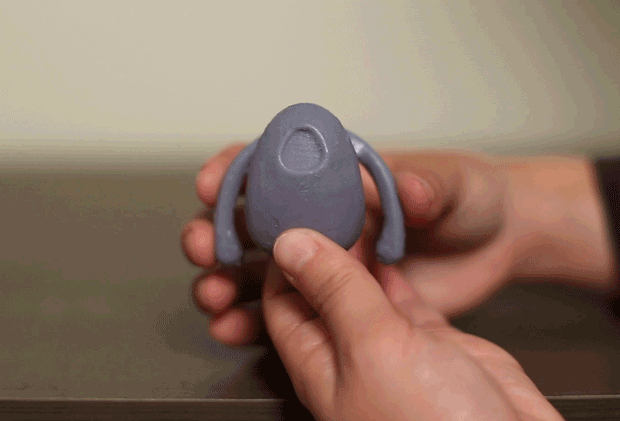 Image via Dame Products
Eva currently costs $85 (plus $10 for shipping) on Indiegogo, but will cost $105 once it debuts in February 2015. Female beta testers gave the product rave reviews which may have contributed to the early bird special already being sold out of stock.
"We're just trying to make the world a happier place — one vagina at a time," Lieberman says in the video. Who can argue with that?
To learn more about Dame Products' Eva Vibrator head over to Indiegogo or head over to their Facebook and Twitter pages.
CLARIFICATION: 10/29/14 11:45 a.m. — This post originally stated that the price of the Eva vibrator is $85. It is currently $85 (plus $10 for shipping), but once the product is launched it will cost $105.
H/T Mic
Source: http://www.huffingtonpost.com/2014/10/28/hands-free-vibrator-dame-products-eva_n_6060818.html?ncid=fcbklnkushpmg00000063
Inspire others by sharing the link to this page on websites, Facebook or email!